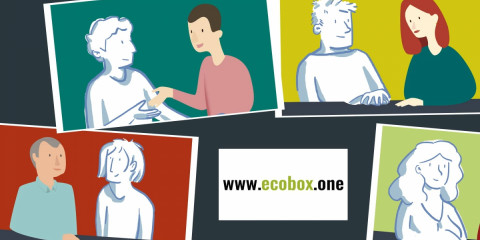 Discover Ecobox, the indispensable tool for the self-employed and VSES
EcoBox is a simplified management tool for the self-employed and VSEs to track the essential day-to-day functions of their business. The EcoBox tool is intended for entrepreneurs who want to manage their business.
The life of an entrepreneur isn't a long, peaceful river. They must carry out many tasks required to ensure the durability of their business, from prospecting new customers to partnerships to developing new products and services.
In addition to this strategic aspect, the self-employed/company heads must also handle operations functions like business' profitability analysis, cash flow management and cost optimisation.
Group One, a non-profit specialised in awareness raising, training and support for the creation of sustainable companies, has developed an entirely free and easy-to-use tool (EcoBox) to facilitate entrepreneurs' day-to-day management of their business.
The management tool enables the self-employed and VSEs, and notably retailers, to get a better understanding of their business and anticipate cash flow, financing and profitability issues while raising awareness about the environmental impact of their managerial decisions.