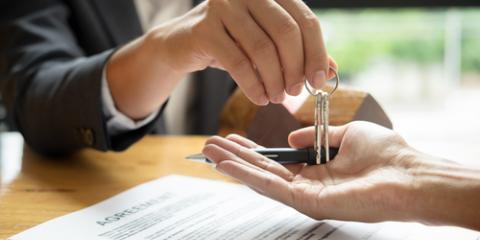 To sell or take over an SME in Brussels? Discover Overnamemarkt.be and Platformedetransmission.be
Overnamemarkt.be, an initiative of UNIZO, is an open online matching platform where potential sellers can publish their (blind) company profile in order to establish contact with prospective purchasers with the aim of a business transfer. 
Contacts are either directly or through the intermediary of a professional advisor. Overnamemarkt.be cooperates with +/- 50 acquisition consultants, situated in all 5 provinces in Flanders and in Brussels.
Scope of businesses : from sole proprietorships to mid size SMEs.
The main objective of Overnamemarkt.be remains to facilitate supply and demand related to business transfers in order to support continuity of businesses. Apart from business transfers, the Overnamemarkt.be also runs the matching platform for professional real estate for sale or for rent.
Besides facilitating the 'match' of buyers and sellers, Overnamemarkt.be provides free online reliable and relevant information about the acquisition process.
PlatformedeTransmission.be is dedicated to SMEs in Brussels. Thanks to its connections with OvernameMarkt.be, all ads (or "company profiles") are also visible everywhere in Flanders.
The database PlateformedeTransmission.be contains both companies for sale, equity investment opportunities and commercial real estate.
Plateformedetransmission.be as well as its his Dutch-speaking counterpart, OvernameMarkt.be are open platforms. All sellers can publish an ad with their company profile in just 5 steps.
All potential buyers can easily consult the company profiles online and contact the seller directly by email for more information in view of a takeover transaction.
For sellers
Every advertiser at Plateformedetransmission.be is also invited to publish his company profile in Dutch on OvernameMarkt.be.
Tarifs 
Publication of an advertisement with a corporate or professional profile (adding your own images does not generate additional costs).
Simultaneous publication in Dutch on the platform OvernameMarkt.be
Basic price: € 99/3 months
In FRENCH and DUTCH language + 50% = € 148.50 / 3 months
Preferential price : (*): € 75/3 months - in 1 language e.g. in French
In FRENCH and DUTCH + 50% = € 112,50 / 3 months
(*) UNIZO members, holders of a promotional code, business transfer advisers
The registration of an advertisement with the profile of the company is done quickly and very easily
To publish an advertisement with your company profile in French and simultaneously also in Dutch, just fill in 2 fields in both languages: "Title", and "Description".
Other fields such as "Reason for Sale", "Included / Important" or "City" are optional.
The image, the numbers, the area and the locality are not be translated.
The help texts are always in either FRENCH or DUTCH language.
If you wish, we can help you edit and / or translate your ad with your company profile. We can have images made by a professional photographer at a competitive price. Because, it's true in all languages: A single image is worth a thousand words.
Do not hesitate to ask your questions to info@plateformedetransmission.be or info@overnamemarkt.be
For buyers
Anyone wishing to take over a business, or who is interested in a professional asset, can view the ads online without registration and without fees on the platforms.
Ads can easily be found using keywords (or by selecting a sector and / or region).
For more information, the potential buyer can use the contact form to contact the seller directly by email.
Support and introductions to the appropriate advisors for SMEs
PlateformedeTransmission.be can introduce you to business transfer advisers. 
Overnamemarkt is member of Transeo Marketplace
The Transeo Marketplace is an international platform where ads of companies for sale and ads of potential buyers of companies are posted by Members of Transeo, the EU ssociation for SME Transfer.
The objective with this international platform is to encourage more cross-border transfers of SMEs in Europe and beyond. Ads on this platform may be posted by Transeo Members only.
While using PlateformedeTrasnmission.be and Overnamemarkt.be you are invited to have your company profile published on the Transeo Marketplace (if you have the intention of a cross border transfer).
Contact person
Guido Seghers, Manager
OVERNAMEMARKT/PLATEFORMEDETRANSMISSION
Willebroekkaai 37 Quai Willebroeck
1000 Brussels
Belgium
Tel:+32(0) 2-212 26 13
Email: info@overnamemarkt.be
Web: www.overnamemarkt.be
https://www.plateformedetransmission.be/fr
You have not yet given permission to place the required cookies. Accept the required cookies to view this content.