ecobuild.brussels

Ecobuild.brussels is the network of Brussels' sustainable construction and renovation actors.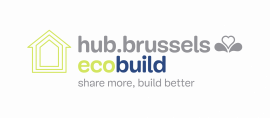 What is a cluster?
A cluster is a network composed mainly of companies but also of research centres and public organisations. It is a true ecosystem that brings together all the players in a given sector or sub-sector.
To access each of these networks and enjoy their many advantages, you must become a member and therefore meet certain criteria.
The mission and services of a cluster
The aim of these networks is to increase the competitiveness of companies and support their economic development through innovation.
These networks offer five types of service: networking and knowledge sharing, as well as business support, visibility and internationalisation.
By joining these networks, member companies can:
expand their network and their opportunities for partnerships and exchanges
increase their impact through the community
pool their offers
access free advice and strategic information
increase their visibility
develop new skills
be inspired by good practice and innovative solutions
access new markets, including internationally
dialogue with public authorities
Via hub.brussels, the Region manages six clusters, in the following fields:
sustainable construction and renovation,
software publishing,
audiovisual,
medical devices and digital health,
tourism, events and culture,
the circular economy.
Ecobuild.brussels
The ecobuild cluster is aimed at the entire construction chain provided that the activity is sufficiently sustainable and innovative: design offices, architects, material suppliers, contractors, owners and property managers as well as companies supporting construction.
You have not yet given permission to place the required cookies. Accept the required cookies to view this content.