Local economy office of Schaerbeek

Info
Service pricing:
Free services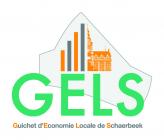 The Local Economy Office of Schaerbeek has the mission to encourage all economic initiatives in Brussels and, through its proximity work, contribute to the economic revitalization of the Schaerbeek municipality and its surroundings. The LEO Schaerbeek receives you, informs you, and accompanies you for free in each step of your project of creating a company.
The LEO Schaerbeek allows project promotors (job seekers, employees, entrepreneurs) to be accompanied during all the steps leading to the creation of their company, namely:
Development and materialization of the idea, the project.
Analysis of the coherence between the project and the entrepreneur.
Analysis of the project's feasibility, namely with support for the development of a business plan.
Searching for potential funding (loans, bonuses, and grants).
Advice on the choice of the company's legal structure.
Basic information about the project's fiscal aspects.
Open every day from 9 a.m. to 4.30 p.m. (with an appointment, preferably).