Télé-barreau
Télé-barreau is a primary legal aid that helps obtain legal information or advice.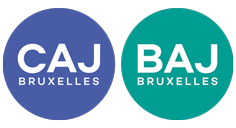 If you would like legal information or legal advice, you can get front-line legal assistance.
The lawyers who provide this service are volunteers and generalists.
The front-line legal assistance can also help you obtain the aid of a lawyer appointed by the legal aid office.
If the lawyer who receives you believes that your problem requires a more thorough legal assistance (legal opinion, procedures, legal proceedings or not, mediation, etc.), he or she will examine your financial resources in order to see if you meet the conditions to benefit from second-line legal assistance.  If such is the case, he or she will appoint a lawyer to assist you.
Telephone hotlines are organized from Monday to Friday, from 14:00 to 17:00. 
You have not yet given permission to place the required cookies. Accept the required cookies to view this content.