TOPOS Central

Info
Service pricing:
Services available for a fee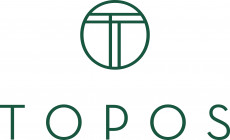 Topos is a Network of business centres and coworking spaces (The LOFT) located in five mansions in Brussels.
The environment is exceptional and allows entrepreneurs to feel at home in a very diverse community.
Services
The services are adapted to the needs of each company/entrepreneur. Depending on the demand, the service may be even more refined:
Company head office
Virtual office with personal secretary
Coworking and Co-renting
Fully-equipped personal office
Meeting rooms
Services target entrepreneurs as much as well-established companies, which makes Topos an ecosystem that is rich in socio-economic diversity favouring exchanges and synergies.
Target public: project promoters, start-ups, entrepreneurs, expanding companies, Belgian and international companies, multinationals
Reception: every working day from 9 am to 6 pm/24-hour access for customers and members
Topos is a member of the BWA (Belgian Workspace Association).