Center for Enterprises in difficulty (CEd)

Info
Speciality:
accounting & taxes
legal matters
Service pricing:
Free services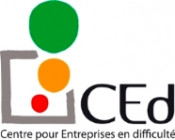 The mission of the CEd, hosted within BECI, is to help freelancers and company directors review their professional situation, to anticipate difficulties, to help them relaunch their business, imagine new solutions to the problems they face (improvement of relations between partners, commercial disputes, cashflow problems, difficulties with staff, etc.) and, if necessary, with the help of experts.
Who?
The CEd is open to all freelancers or company directors based in the Brussels-Capital Region
What?
With CEd you can:
Avoid future problems;
Review your situation;
Find solutions to your professional problems;
Find the energy you need to (re)develop;
Meet new partners;
etc.
The free support takes the form of individual meetings at the Centre for Enterprises in Difficulty, where freelancers and SME company directors can benefit from the advice of professionals in accounting, legal and social issues, such as exemption of social contributions and various exonerations, the staggering of reimbursements in the case of difficulties paying, bankruptcy insurance, etc.
This service is the result of close cooperation between the Brussels-Capital Region, the Centre for Enterprises in Difficulty, Beci Independants, and Partena.
When?
For the slightest doubt or professional concern, contact the CEd. All the services are free.
Also: Pro Deo service for accounting and tax advice
Accounting and taxation professionals are at your disposal to advise you on your business project !
With you, the accounting and taxation professional will be able to:
review your project;
evaluate financial needs in order to make your ideas a reality;
organise the legal and fiscal structure of your business;
analyse performance during your first months of business;
prepare your loan or subsidy applications
At the slightest doubt, concern, or unforeseen event after your launch, do not hesitate to call upon the professionals who are at your service!
The support service is free of charge for:
Project promoters
Entrepreneurs - VSE/SME freelancers from all sectors based in the Brussels-Capital Region
Conditions for access: To have made an appointment with the CEd and completed the information form.