Dansaert Business Centre

Info
Service pricing:
Services available for a fee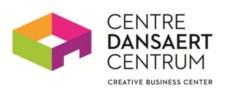 The Dansaert Centre is a business centre for young enterprises, and offers optimum conditions for entrepreneurs so that they can devote themselves fully to their company.
Missions
The Dansaert Centre, founded by the City of Brussels and the Brussels-Capital Region, has been entrusted with two missions:
Support the creation of new enterprises: the local economy office welcomes candidate entrepreneurs. It offers them personalised and free support for preparing their project, creating the enterprise, and ensuring its development.

Support the development of enterprises: The Business centre, designed for young enterprises as a priority, offers facilities and services subject to interesting conditions in a favourable environment.
Objective? Allow entrepreneurs to devote themselves entirely to the development of their company.
Through these two missions, the Dansaert Centre pursues three goals:
Economic: contribute to the economic dynamism of the City and the Region through support for the creation and development of new enterprises;

Social: facilitate access to entrepreneurship for all through the free provision of quality support;

Urban: through our work alongside other stakeholders, contribute to the dynamism of the Dansaert district.
In order to carry out this project, the support of the European Union and the Region has been essential (URBAN and OBJECTIF II programmes) as well as the involvement of the City (purchase of the building, business capital, support for the Local Economy Desk).