EEBIC

Info
Speciality:
coworking
business incubator
innovation
Service pricing:
Services available for a fee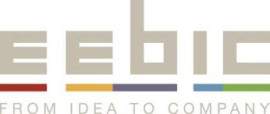 Eebic was created in 1992 as a business and innovation center for the Brussels Capital Region.
EEBIC's activities are, as of now, articulated around 2 complementary axes:
EEBIC WORKSPACE
To meet the market's flexibility needs, EEBIC Workspace offers variable geometry solutions for company hosting.  This offer includes rental of private offices, coworking spaces, meeting rooms, and numerous services that make business easier. 
EEBIC VENTURE
Known for the quality of its network of experts, EEBIC Venture dispenses accompaniment services to companies for the realization of their business plans, legal aid, accounting and fiscal services, as well as helping to find sources of funding. 
Eebic services have slowly expanded over the years in order to better address the needs of SMEs.