EEBIC

Info
Speciality:
coworking
business incubator
innovation
Service pricing:
Services available for a fee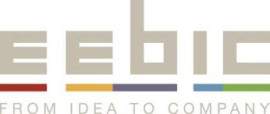 Eebic was created in 1992 as a business and innovation center for the Brussels Capital Region.
To meet the market's flexibility needs, EEBIC Workspace offers variable geometry solutions for company hosting. This offer includes rental of private offices, coworking spaces, meeting rooms, and numerous services that make business easier. Eebic services have slowly expanded over the years in order to better address the needs of SMEs.
You have not yet given permission to place the required cookies. Accept the required cookies to view this content.