lifetech.brussels

Address
Chaussée de Charleroi 110
Belgium
Info
Service pricing:
Free services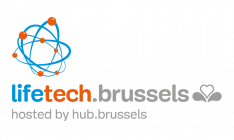 lifetech.brussels is a non-profit association which aims to support and to facilitate the development of health and healthcare-related businesses in the Brussels-Capital Region (BCR).
Concretely, lifetech.brussels pursues three main missions:
Stimulation of innovation and entrepreneurship in the sector of life technology and health;

Promotion of R&D activities and clinical competencies of the Brussels' institutions;

Consolidation of the ecosystem encompassing different players of the sector in the BCR: companies, hospitals, research labs and support organizations active in the health and healthcare-related sectors.
lifetech.brussels gathers around 100 members and offers them two types of services:
Cluster animation. This includes the organisation of seminars, networking events, international missions; the consolidation of opportunities and information for the members via a specific newsletter and a website; promotion of activities of the members.

Individualised support. This consists in offering ad-hoc support to innovative company/project members in order to allow them to well expand. It also includes challenging business plan, informing about financing options according to the stage of the project, helping to build R&D project, informing about intellectual property protection options …
lifetech.brussels is part of impulse.brussels.