Syndicat Neutre pour Indépendants (SNI)

Address
Boulevard Bischoffsheim 33
Belgium
Info
Service pricing:
Free services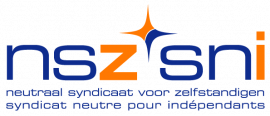 The "Syndicat Neutre pour Indépendants" (SNI) or "Neutral Trade Union for Self-employed Persons" exists for over 40 years and is made up of 40,000 members. The SNI is a "neutral" organization and represents freelancers, liberal and intellectual professions, as well as SMEs throughout the country.
It is not linked to any political party or opinion, nor is it tied to a particular sector.
The SNI is the voice of all these entrepreneurs, and defends their social, economic, and cultural interests vis-à-vis the authorities, public opinion, and in the media.
SERVICES:
Customized contracts 
Free mediation in debt disputes
Individual information and advice
Extensive services
Mediation
Starters
Energy purchase