Village Partenaire Business Centre

Info
Speciality:
Business Centers
coworking
circular/sustainable economy
Service pricing:
Services available for a fee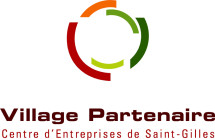 Village Partenaire belongs to the Brussels-Capital Region's network of enterprise centres. It offers office space for entrepreneurs and a broad range of services that simplify the company's day-to-day activities:
Private office areas and communal spaces
A wide range of logistical services (telephony, Internet, heating, cleaning, reception, meeting rooms, photocopiers)
Reception service (visitors, telephone calls, parcels, letters, faxes, etc.)
Meeting rooms
Specialists in supporting business creation
Great value for money (bearing in mind the services included and regional subsidisation)
Fixed, no-surprises fees
Contractual flexibility (duration and space)
Well served by public transport
Access to the institutional support network (subsidies, funding, advice, etc.)
Village Partenaire's mission is to provide entrepreneurs and SMEs with the conditions most likely to enhance the viability of their projects during their start-up phase.
In an environment designed to foster success, Village Partenaire provides all the support you need and offers "plug-in-and-work" offices that allow you to focus on the development of your business
PHILOSOPHY
The Village Partenaire team are keen to ensure that the enterprise centre is a friendly and attractive place in which to work. In addition to the quality of the working environment, there are opportunities to generate synergy and energy through interactions with other hosted companies and with the "Midi" neighbourhood and by being part of the revitalisation of this local area. The Local Economy Office of Saint-Gilles offers mentoring services and is available to all hosted companies.
Village Partenaire seeks to support local private initiatives through hosting and supporting start-up companies (< 3 years old) as well as more established companies (> 3 years old).
Discover Village Partenaire in this video (in French):